Focus on Mississauga
From stunning lakefront views to great shopping, as well as top notch schools and golf courses, the Toronto suburb of Mississauga offers something for local residents and visitors alike. In 2011 Canadian Money Magazine voted Mississauga as one of the 10 best cities to live in, and it was also ranked as one of Canada's fastest growing cities just before that.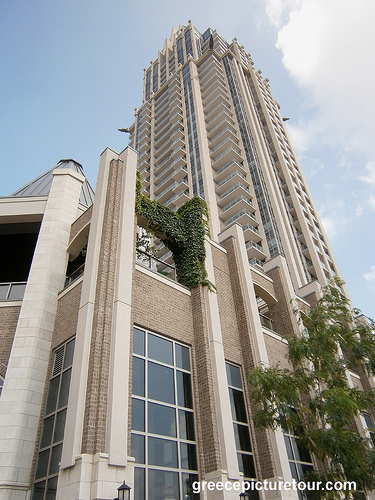 Mississauga has more than doubled in population over the past decade, and the property market has reflected that growth. While areas outside of the GTA have have experienced moderate growth and price appreciation, Mississauga real estate has enjoyed rapid sales, with bidding wars not uncommon. Canada's stability and its relatively good economic performance has been a magnet for people from all corners of the planet, and today, Mississauga is one of the most multicultural cities anywhere. For anyone planning to make a change and relocate to one of the greatest cities in Canada, Mississauga provides a complete array of amenities, as well as plenty of terrific fine dining and shopping choices. Big city appeal and small town friendship are felt throughout Mississauga, making this a great location to call your new home. Perhaps the biggest centre of activity for shopping is the Square One Shopping mall, which is currently undergoing an extensive expansion.
There are many areas in the city which provide a superior combination of lifestyle and affordability. Erin Mills, for example, was one of Canada's original master planned communities, and today offers a wide assortment of housing types to suit any budget. For example, today you can find townhomes priced from $350,000,  which these days is good value and a terrific opportunity in the pricey Greater Toronto area.  At the other end of the price scale, in the Lorne Park subdivision, there are multi-million dollar estate homes bordered by lush greenery, with dense forests, well designed parks, and much more in the area. In the community of Clarkson, there are beautiful, affordable 3 and 4 bedroom semi-detached homes with 3 baths awaiting your family, many with yards big enough large families, and pets. With lovely flora as well as fauna bordering many of the homes south of the QEW highway,  you are simply minutes from the lake, as well as close to shopping.
Mississauga Square One Condos
In the Square One area, condo apartments abound, and you can find nice ones on the MLS starting at around $250,000 list price. With the twinkling lights of Toronto in the distance, and with Lake Ontario as a backdrop for many of these 1, 2, and 3 bedroom condos, high rise living in the Square One area has become the choice for thousands of today's home buyers.
In newer areas of Mississauga such as Churchill Meadows, homes that are less than 10 years old can be found – fully detached, semi-detached, freehold and condominium townhouses are all available.
Small Town Flair, Big Town Festivities
Parts of Mississauga still have some of their original small town flavor, especially in the historic areas such as Port Credit and Streetsville. Local festivals celebrate city life during spring, summer, and fall, and Celebration Square in the Mississauga town centre has a constant stream of events throughout the summer months, with a very popular skating rink in the winter. The real estate market here offers so many choices, no matter what your preferred lifestyle is, and the local people are a happy lot. With Mississauga property offering great value for the price, why not find a home to call your own today?